Botox in Modesto:  I hope you will consider me for your injections
I created Surgical Artistry with my wife, Dr. Tzuying Tammy Wu, Modesto Plastic Surgeon.  I am a surgeon & violinist.  I have enjoyed playing my violin at Carnegie Hall in New York twice thus far.  Originally from New York City, I moved to Modesto, CA in the year 2003.  Highlights of my educational life are getting accepted to all the universities which I applied:  Harvard, Stanford, MIT, Yale, and much more.  After careful decision, I felt Brown University was best for me and that was where I met my wife, Dr. Tammy Wu.  She eventually graduated with a #1 designation from our class at Brown .  Surgical Artistry is proud to be founders of the  Surgical Artistry Modesto Marathon, Modesto Symphony Pops Series, and the Gallo Center for the Arts.
 I LIKE HONESTY:
I would like to think of all my patients as my friends. Friends should be honest to each other.
I LIKE NEEDLES:
My staff counted once, and I use up about 500 needles per day. I use needles for acupuncture, vein injections, Botox, Juvederm, Belotero, and DermaPen. Doing surgery with needles is what I do at Surgical Artistry. So if you need medical procedures which involves needles, please consider me.
I LIKE ART:
For my music with the violin, I understand the creation of art which appeals to one's positive emotions. This artistry is the same for the subtle changes that I need to make when injecting Botox and dermal fillers (Restylane, Radiesse, Perlane, Juvederm, Belotero, etc).
I LIKE COMMUNICATION:
I think at least 50% of creating a great result is based on understanding the patient's goals and vision, and then also communicating expectations and trade-offs.  The final result is the result of teamwork with me, my office and my patient.  This type of communicative teamwork requires time and patience to achieve the desired result.
I'M PRECISE WITH MY HANDS:
I am a surgeon and an instrumental musician – these are two things which improve my dexterity every day. Having precision is a high priority in my life.
I WANT GREAT RESULTS:
Why? Because my plastic surgeon wife will kill me otherwise. Well, kidding aside, I am dedicated to great results for all the modalities I offer at Surgical Artistry: Acupuncture, Botox, Dermal Fillers, and Veins. Great results and happy patients are what fuels my enthusiasm and purpose on this planet.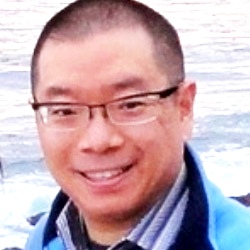 Calvin Lee, MD
(209) 551-1888 (office in Modesto, CA)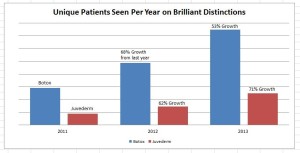 ————————————————

Here are some reviews found on my Yelp page:
These are the filtered out reviews which I think are very valid and thank you to those who took the time to write and I'm sorry they got filtered out on Yelp.  I have no control over that
This kind review is about my acupuncture practice
"Dr. Lee is great!  I've been going to him for years for various health issues, especially stress.  It leaves me so relaxed with a lasting effect and is very healing.  I am unable to go longer than a month without seeing Dr. Lee because it keeps me healthy like nothing else does.
Dr. Lee has even given me acupuncture for wounds and the flu that have healed much faster than usual.  He's easygoing and really good at what he does.  It's very important to be calm, so the energy blockages can be released and your chi can flow again and bring healing.  Before acupuncture, I could not feel the energy at all because I was so blocked.  Now I can feel it as soon as the first needle goes in and my feet vibrate with all the energy that flows.  I highly recommend Dr. Lee."
This other very nice review is regarding my Botox practice
"Dr Lee is amazing with botox/juviderm injections. He is extremely people oriented and has a fantasic bedside manner. His results for getting rid of unwanted wrinkles  are fantastic and almost painless I will continue to go to him in the future and hightly reccomend his services if you are looking for injections !!"
I would love to get more Yelp Reviews:
I would love to hear more review (hopefully positive feedback? – if you feel I deserve it).
Review Dr. Calvin Lee, MD Botox and Acupuncture on Yelp
Thank you.
Please visit our other pages