---
Specializing since 2006 in injections of:
Botox
, Juvederm, Radiesse, Belotero, Asclera, Threadlifts & Kybella

Injection Artistry
at Surgical Artistry
by Calvin Lee, MD
(209) 551-1888
Acupuncturist, Surgeon, Physician Speaker and Trainer in California
for Allergan, Top 25 Real Self, Top 100 American Injectors
We moved in March 2019!

picture above is from our open house in 2019
4754 Dale Road, Modesto, CA 95356
Located across from Kaiser Hospital on Dale Rd.
Mon to Fri 8 am to 4:30 pm

(209) 551-1888




Dr. Tammy Wu and I performing surgery in Modesto, CA.

We are closed for New Year's Eve 12/31/21. We reopen on Monday 1/3/22.
---
Welcome to my home-made website, written in a casual style by me (Calvin Lee, MD).
I am a General Surgeon and Acupuncturist who focuses on injecting Botox, Fillers and Threadlifts. I consider these procedures to be surgical procedures. In my opinion, they are complex procedures. I no longer take insurance or do any traditional general surgeries. I have been injecting for 15 years (as of 2021) since 2006. My wife is Dr. Tammy Wu, Board Certified Plastic Surgeon, who is the CEO of Surgical Artistry. Our goal is continued improvement on our world class care. This website is more about my practice and the most recent updates can be found on my instagram: @calvin_lee_md. For Dr. Tammy Wu's practice, visit www.surgerytoday.com
Highlights of having me as your injector
I am a Surgeon. I have been a board certified General Surgeon with a backround in Trauma surgery. I have assisted extensively in cosmetic plastic surgery.

I am also an acupuncturist, so I am used to working with extremely small needles.

Top 100 Aesthetic Injectors in America award

Top 250 Allergan accounts in USA (makers of Botox) - I am a single injector with a single office.

Top 25 Real Self Most Loved Injector USA (one of 4 injectors in California to get this award).

Allergan Speaker and Instructor with many of my classes taught in Los Angeles.

I work closely with my wife, Dr. Tammy Wu, board certified Plastic Surgeon.

I frequently work with an aesthetic tech, Franchesca who has 18 years (as of 2021) of plastic surgical experience.

I've been injecting for 15 years (as of 2021) since 2006, and became solely focused on injections as my priority since 2008.

I work in a spacious, over 8000 square foot building using 6 exam rooms for myself with extra wide parking spaces. Actually most of the space is used by Dr. Tammy Wu, as there is an exclusive operating room on site just for Dr. Tammy Wu's patients. She doesn't share the operating room with any other surgeon (I guess that includes me, but I may at times assist in plastic surgeries).

Experience helps me be a better injector for you. Rounding the numbers based on 11 months of data from 11/22/21, I inject about 700 units of Botox per day, and average 9 syringes of filler used per day. I inject 5 days per week.

Cannulas are miniaturized surgical liposuction equipment which I believe lead to safer, more efficient, less bruising/swelling and more comfortable injections. I've been using Cannulas since 2011.

I am a violinist - finger dexterity matters when doing surgeries. I have been concertmaster of orchestras at Harvard University and Brown University.
---
Surgical Artistry is closed on these days:
New Year's Day (January)
Memorial Day (May)
Independence Day July 4th
Labor Day (September)
Thanksgiving (November)
Day after Thanksgiving
Christmas (December)
---
Jobs: please see instagram or call to inquire.
We have hired for full time positions 5 days a week. Usually no prior experience is needed.
Full time Benefits after qualifications met (subject to change). As we grow, we're able to offer more:
Health Insurance benefits. 80% employer, 20% employee for Platinum Kaiser HMO and Platinum Sutter HMO, your choice. (since 2018)

Retirement: 401K no match needed, we automatically supplement based on profit sharing, this is better than employer matching. Three parts available: Profit sharing, defined benefit, and employee contributions available (since 2006). I believe this to be one of the best benefits we offer.

Retirement: Pension program (new starting December 2021). I just wanted to supplement the above benefit to be even better.

Paid Time Off (since 2006)

Paid Holiday (days listed above) Bonuses after 1 year of service (since 2020)

Juvederm and Botox and skincare discounts/opportunities at the discretion of Dr. Lee/Dr. Wu (since 2006)
---
Anything below this line is just a bunch of rambling - feel free to ignore.
---
News!
For the latest updates, please connect with us on our Instagram: @calvin_lee_md and @surgical_artistry
11/22/21 Given recognition as TOP 100 Best Aesthetic Injectors in America.
3/20/20 Dr. Calvin Lee got awarded Top 250 of USA Allergan accounts for injecting Botox and Juvederm.
2/24/20 We purchased the HydraFacial MD Elite machine to provide a new level of skin care
1/22/20 We had a wonderful Radiesse Hyperdilute demo event. I injected 27 syringes of fillers that day (which is a record for me - previous record was 25 syringes set on 11/20/19 - but my focus is on quality not quantity).
11/20/19 We celebrated BOTOX day and it was amazing! I injected 1200 units of Botox and used 25 Juvederm syringes - much of it for lips. Click here for my thoughts on lip injection technique.
11/17/19 Voted best acupuncturist, medispa and plastic surgery for Contentment Health Magazine (6th year in a row)
9/26/19 was our Cellfina launch party, 10a-3p - 52 people came. Dr. Tammy Wu is doing Cellfina for buttock and thigh cellulite
9/12/19 was our Ultherapy Launch event, 11a-4p - we are grateful for the 168 people who came.
7/28/19 Voted Best of 209 Magazine
7/11/19 We upgraded our Hair Removal Laser, added a new Tattoo Removal Laser, and added a new IPL machine
7/9/19 We added Ultherapy and Cellfina (for cellulite) to our offerings. Nikki Chiverrell wears two hats at Surgical Artistry. One as Ultherapy Specialist, and separately as Aesthetician.
7/8/19 We welcome Nikki Chiverrell, a well known and loved Aesthetician who owns Skinnovations in Oakdale, to our Surgical Artistry family.
6/7/19 Our open house was great fun. Thank you to the ~600 people who came.
2019: We moved our Modesto Plastic Surgery practice to Dale Road in Modesto in 2019, we are across the street from Kaiser Hospital. March 22, 2019 was our move date. It was a crazy weekend.
December 2018: Nicole Kelly, RN had joined our team as Aesthetic Nurse.
2018: REAL SELF had a full page in Glamour magazine listing the TOP 25 MOST LOVED INJECTORS in the USA, Dr. Calvin Lee was listed
2018: Given top award for REAL SELF's top 25 most loved injector award in the USA. 4 of those top 25 are in California. Dr. Lee is proud to be a part.
January 2017: Top 500 level status achieved at Allergan for Botox, Juvederm, etc. This based on volume of product purchased.
January 2016: Diamond level status achieved at Allergan for Botox, Juvederm, etc. This based on volume of product purchased.
June 2015: Selected as one of the first surgeons to inject Kybella - Double Chin Dissolving Injection
November 2014, 2015, 2016, 2017, 2018, 2019: Surgical Artistry just got voted as Best Cosmetic Surgeon in Stanislaus. Source: Contentment Health Magazine. Dr. Tammy Wu has a separate website regarding Plastic Surgery
January 2014: Platinum level status achieved at Allergan for Botox, Juvederm, etc. This based on volume of product purchased. (I am now considered top 250)
---
About Dr. Calvin Lee
"My surgical priorities are BOTOX, dermal fillers, and acupuncture"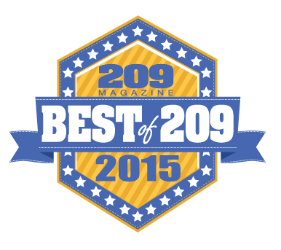 Surgical Artistry was voted best Cosmetic surgeon 2014, 2015, 2016, 2017, 2018, and 2019 (contest ended in 2019) by readers of Contentment Health.
Voted best of Botox / Cosmetic / Plastic Surgeon of 209 in 2015, 2016, 2017, 2018, 2019, 2020 by readers of 209 Magazine.
I see Botox as an extension of Acupuncture.
Welcome to my Botox web page. I made it myself, and I hope you like it. I made this Botox web page in pieces and parts - during free time when patients were late or "no-shows." I hope this piece-meal creation of this website doesn't become too confusing. This Botox web page is a work in progress and will gradually get longer and longer. The awards above are generous. I'm still not entirely sure how I got them, but they are fun to have and I'm thankful for the patients who have voted/reviewed/helped me obtain those awards from Vitals.com.
---
First before I talk in detail about myself. I wanted to write that:
Dr. Tammy Wu and I practice these 8 guiding principles at Surgical Artistry
These 8 guiding principles embody how we would want to be treated if we were surgical patients.
---

Brief Chronologic Background about myself
NEW YORK CITY to IVY LEAGUE UNIVERSITIES
San Diego vs. MODESTO:
I was born in New York City, and went to school in the suburbs. I graduated top of my class in high school. This led to my acceptances to all the universities I've applied to which included Harvard, Stanford, and Brown Universities. I chose Ivy League Brown University, and there, I met my wife, Dr. Tammy Wu - Plastic Surgeon. We were both students at the time. We continued together onto medical school at Brown University, and Dr. Tammy Wu graduated top of her Ivy League medical school class. Turning down a job offer in San Diego, I found a wonderful career in Trauma/General surgery in Modesto, California instead. Modesto has a scarcity of medical specialists and I felt like I was very needed, appreciated, and welcomed. This was a very fulfilling feeling for me as a medical provider. We decided to call Modesto and Central Valley California our home. We eventually established Surgical Artistry combining my work with Dr. Tammy Wu, Modesto Plastic Surgeon. We love the opportunities and challenges of Modesto, and we're proud of having contributed to the beginnings of the Modesto Symphony Pops Series, the Gallo Center for the Arts, the State Theater digital projector purchase, and the Surgical Artistry Modesto Marathon. We have been in Modesto, CA since 2003.
I had a few educational flings at Harvard and Stanford, but that would take up more valuable space, so I'll leave those minor details out for now.
I VALUE MY OWN EDUCATION:

I am a board certified general surgeon. For me board certification and having a license to practice medicine are the minimum requirements for myself - I have much higher expectations for my own education than the standards set by others. It is very important to me as a surgeon is to maintain a high level of knowledge. In addition to learning from others who have pioneered in medicine, I have found that I learn a great deal from my patients, and I value them as my teachers in my growth as a doctor. I look forward to listening to my patients. A Harvard admissions officer once said to me that education is what you personally make of it. I've taken that advice to heart. I even used that advice to make the decision to turn down Harvard's generous admissions offer to enroll at Brown.

In the art of Botox and dermal filler injections, I need a detailed eye. I fully believe that My mind cannot see what I do not know; thus I strive to learn more every day. Knowledge of anatomy, complications, and experiences of other doctors/scientists allow me to be a more confident, safer, and more effective surgeon.

Gaining new plastic surgery knowledge in San Diego, CA.

Botox continuing medical education is important to me.

As a surgeon, I love anatomy and I taught as a
teaching assistant for Anatomy at Brown University Medical School.
I have a degree in Neuroscience from Brown University:
I have clinically worked with and studied amyotrophic lateral sclerosis, myasthenia gravis, and Lambert-Eaton syndrome - these are neurological problems which may contraindicate the safe use of Cosmetic Botox. I have done several years of neuroscience research and participated on publications in the field. Botox is a biologic medication which interacts with neurons and muscles via the acetylcholine receptor.
I VALUE HONESTY:

I am very open when discussing my limitations and abilities. I would like to think of all my patients as my friends. Friends should be honest to each other. Plus, I welcome all sorts of questions.
I VALUE GENUINE BOTOX FROM ALLERGAN USA:
A common question is "Where do you get your Botox?" There should only be one source of Botox in the United States. And that's directly from Allergan, headquartered in Irvine, California. Unfortunately, I have heard that there are other sources of Botox. This is most likely due to the expensive nature of Botox. For fun, I have kept most of my bottles of Botox and they all have the Allergan Hologram. I value genuine Botox from Allergan, and I value the rapid shipment methods on dry ice directly from the company (to prevent loss of potency). I know that my results will be consistent and predictable with genuine Botox. My patients deserve the best products and the best shipping protocols.
I VALUE EXPERIENCE:
I keep track of many measures so that I can improve upon them. I have been injecting Botox since 2006 and I have been working with needles in a surgical capacity for over 15 years. If you're interested in more detailed statistics of my Botox practice: Visit My 2013 Botox Experience - Year in Review. It shows that there were 724 separate Botox visits to me in that year. Update: 2014 Botox statistics reveals 1013 separate Botox visits to me.
---
For me, VALUE itself is better than "best price"; the same goes for QUALITY over quantity:

I want my patients to obtain a great value out of their visit with me. Price wars sometimes erodes the quality that I can offer. Thus, I've come to the conclusion that I probably can't win price wars, but I will try to win based on quality and value. I will work hard to earn your trust. And in return I will share my knowledge and experience as a surgeon. I will work hard to keep the prices at a great value for high quality care.

My cornerstones of QUALITY CARE are:
• great outcomes
• optimized patient safety
• maximum results with minimized product usage (ie. minimize Botox wasting)
• maximal comfort
• always striving for excellent customer service

I VALUE SURGICAL PLANNING & SURGICAL SKILLS:
In fact, I value planning skills above dexterity skills. One of my surgery program directors once said to me, "we can teach you to cut in 2 years, but it takes 5 years or more to learn when NOT to cut." What he meant was that the ability to plan a surgery is much more complex than the motions needed to complete the procedure. Taking that advice to heart - I take planning seriously - especially for minimally invasive facial rejuvenation (Botox, Juvederm, Radiesse, Peels, DermaPen, etc.).

My picture is on the home page of Stanislaus Surgical Hospital in Modesto
I VALUE SAFETY & HAVING PLASTIC SURGICAL BACKUP FROM DR. TAMMY WU
At Surgical Artistry, you have the support of two surgeons. My background is in trauma/general surgery, and Dr. Tammy Wu's background is in plastic and reconstructive surgery. We discuss safety all the time, but when unexpected urgent medical problems arise, we are both available. The human body is certainly very complex. And each year, I grow to appreciate the complexities of Botox and dermal filler injections. There is much to respect in terms of patient safety.
I LIKE TO AVOID IMPULSE PURCHASES:
I've personally made impulse purchases which I've later wished I had spent more time researching. It's my hope that I prevent my own patients from making impulse buys. We need to spend extra time to educate and discuss. Furthermore, I rarely have any "specials" on procedures such as Botox injections and dermal filler implants (Juvederm, Belotero, Radiesse, etc). I feel that every day should be special and there is no need to rush into a decision just because the "special" is about to expire. I like to keep my prices steady and at a good value - always. I encourage patients to do one thing at a time and to go home and think about the procedures. No need to rush. And there shouldn't be any pressure.

No impulse buying at Surgical Artistry
I LIKE NEEDLES:

My staff counted once, and I use up about 500 needles per day. I use needles for acupuncture, vein injections, Botox, Juvederm, Belotero, Radiesse and DermaPen. Doing surgery with needles is what I do at Surgical Artistry. I also love using a cannula for dermal filler injections. So if you need medical procedures which involves needles, please consider me. I try to also pick the needles that hurt less. I wrote more about this at the link: Does BOTOX Hurt?

Both of these pictures are my patients who have given me permission to use their photos. Thank you.
Acupuncture for migraine headaches & for facial rejuvenation - very small needles on the forehead.


I LIKE ART:

For my violin music, I understand the creation of art which appeals to one's favorable emotions. This artistry is the same for the subtle changes that I need to make when injecting Botox and fillers (Restylane, Radiesse, Perlane, Juvederm, Belotero, etc).

Creating musical art with famed pianist Jeffrey Siegel
I'M PRECISE WITH MY HANDS:
I am a surgeon and an instrumental musician – these are two things which improve my dexterity every day. Having precision is a high priority in my life. I have had the honor of playing violin at a relatively high level. I was the concertmaster (lead violinist) of the Brown University Orchestra and an orchestra at Harvard and winner of several concerto competitions. I have also had the privilege of playing violin at Carnegie Hall in New York City, twice. I am currently teaching myself piano as a hobby to keep my finger dexterity at a high level.
A sample of my YouTube videos:

Dr. Calvin Lee injecting Botox.
Picture used with permission. Thank you!

I also value some typing skills.

I LIKE COMMUNICATION:

I think at least 50% of creating a great result is based on understanding the patient's vision and goals, and then also communicating expectations and trade-offs. The final result is the result of teamwork with me, my office and my patient. This type of communicative teamwork requires time and patience to achieve the desired result.
Teaching is also a form of communication. I enjoy teaching others. UC Davis gave me a teaching award for teaching medical residents. And I have also been a physician speaker for Allergan (the makers of Botox, Juvederm, and Latisse).
I WANT SUBTLE, NATURAL, AND GREAT RESULTS:

Why? Because my plastic surgeon wife will kill me otherwise. Well, kidding aside, I am dedicated to great results for all the modalities I offer at Surgical Artistry: Acupuncture, Botox, Dermal Fillers, and Veins.
I WANT HAPPY PATIENTS:
Great results and happy patients fuel my enthusiasm and purpose on this planet. Feel free to read and write me a review on Yelp.
---
Botox, Allergan, Modesto Current Events

click for slightly larger view
---
Public Forum Questions answered by Dr. Calvin Lee
Expertise on Botox, Fillers, Veins, and other injections (Kybella coming up soon!):
---
Modesto Botox Statistical Links:
These links might help show the type of Botox practice which I have.
Modesto Botox Brilliant Distinctions Statistics - this is the total number of patients enrolled. Includes Latisse patients.
Pre-2015 Modesto Botox Injection Statistics - many pages linked together here
Post-2015 Modesto Botox Injection Statistics - Botox blog category
May 2015 Botox/Juvederm Injection Statistics for our Modesto office - blog category
2014 Modesto Botox yearly growth - bar chart
2014 Modesto Botox Statistics for Surgical Artistry - 1009 separate Botox appointments
November 2014 Modesto Botox growth chart based on number of monthly patients
2013 Modesto Botox Statistics for Surgical Artistry - overview
2013 Modesto Botox Statistics more detailed - 724 separate Botox appointments
How I make time for Botox patients in my Modesto office time which includes veins, acupuncture - pie chart.
Number of Botox Bottles purchased in our Modesto practice in 2014 - it's a nice number.
My thoughts about my Modesto Botox practice as being a part of Acupuncture
32 full time job-years to become a Modesto Botox Surgeon - an interesting way of calculating, based on 40 hour work week.
Quick Blurb about the Modesto Botox Surgeon - ie. Me. This could be a 1 minute narrative.
---
Botox / Juvederm / Radiesse Topics which I'll gradually get to:
>> coming soon!! <<
But for the most part, just come to the office for a FREE Botox consultation with me and I'll be sure to answer all your questions.
More about Dr. Calvin Lee (me)
My style and preferences for Botox Injections! (there's a link to Yelp Reviews too)
About Dr. Calvin Lee - see below (on this page)
Does being a surgeon & acupuncturist help with Botox injections?
What is it like to work with a plastic surgeon (Dr. Tammy Wu)
Dr. Lee's websites (Google search for Modesto Plastic Surgery, etc)
Regional speaker for Allergan (makers of Latisse, Juvederm and Botox)
Top 6 non-surgical procedures at our office.
About the Botox appointment
Botox and filler consultations with Dr. Lee is currently free. Your first consultation with Dr. Lee can also be a Botox injection session. If you are planning on getting filler, please make a mention of this when scheduling and we will add additional time.
The free Botox consultation with Dr. Calvin Lee
Your first Botox appointment?
What to wear
What to expect
Example of our Botox Consent form
Botox on a Budget - Dr. Lee's thoughts on how to save
How much does Botox cost?
How to reduce bruising after Botox?
What to do after getting Botox
Botox Questions
Does Botox hurt?
Botox can treat wrinkles but how about preventing them? (Botox-Lite)
How long does Botox last?
Botox complications
Botox specials & discounts - mainly it's Brilliant Distinctions. In order to avoid pressuring patients, we don't have many specials.
Botox for men - how's it different than Botox for women?
How is Botox different from Juvederm (fillers ie. Belotero, Restylane, Perlane)
How is Botox different from Dysport, and Xeomin? - much of how we inject cosmetically is considered off-label FDA Botox usage
What's special about Botox at Surgical Artistry
I wrote this essay about My Botox injection style and goals in Modesto
Our staff wrote some ideas about what makes our Botox practice different
Injected by a surgeon (Dr. Calvin Lee) who is also an acupuncturist, violinist, and pianist (only one in Modesto, CA)
Specially chosen needles for less pain (needles are all different)
Strategies for less pain (custom numbing cream) and bruising (vein light)
We prepare for Botox Emergencies and Filler Emergencies so that we are prepared and safe.
Our Botox Statistics - we share our Botox Info with other top Botox Injectors.
Would you like to know more?
Visit Dr. Calvin Lee's Botox Blog - it's more like Botox Babble. Have fun!
Please ask more questions by calling my office (209) 551-1888.
---

About Dr. Calvin Lee the Surgeon Botox Injector
Born in New York City, attended high school in the suburbs of the city.

Board Certified General Surgeon. Recertified in General Surgery in December 2013 (every 10 years!)

Has practiced medicine in Providence - Rhode Island, Cleveland - Ohio, Springfield - Illinois, and Modesto - California

Hospital surgical privileges at Memorial Hospital, Doctors Medical Center, Stanislaus Surgical Hospital
ABS: American Board of Surgery - Certified, Recertified
Been in Modesto, CA practicing surgery since 2003

Graduate of Brown University Medical School and University. Undergraduate degree in Neuroscience.

Honored at Brown as University Scholar: top 1%
Married Dr. Tammy Wu (Plastic Surgeon) who graduated #1 in her class at Brown University Medical School (someone gets that title).

Was accepted to just about every Ivy League for College.

Turned down Harvard, Stanford, and many Ivy League schools to attend Brown University (which is also an Ivy League School - had to pick one). Eventually went back to Stanford and received acupuncture training.
Works on the District Counsel for Cooperative of American Physicians, based in Los Angeles.

Played twice at Carnegie Hall on violin.

Was the #1 violin player (concert master) at the Brown University Orchestra

Won the Brown University concerto competition twice. Soloed with the Tchaikovsky Violin Concerto. Listen to an excerpt of this concert (live recording) here.

Was concertmaster at Harvard over the summer.

Listed as one of the few notable students on a music professor's website at Brown University

First and currently only physician to have made it onto the YouTube Symphony. Dr. Lee played violin in the orchestra as one of the few non-professional musicians in the orchestra. The orchestra was conducted by Michael Tilson Thomas.

Calvin Lee at the
Gallo Center for the Arts, 2008
Assistant professor for UC Davis affiliated medical residency program training young doctors. Received a teaching award for this in 2006.

Selected as a regional (northern/central California) speaker for the Allergan company (makers of Latisse, Juvederm, Botox) - to speak on Latisse.

Awarded Patient's Choice national award in 2008, 2009, 2010, 2011, 2012 and 2013. This award is voted on by patients across the U.S. who provide online feedback about their experiences with their doctors and is tabulated by MDx Medical, Inc
TV Appearances, Newspaper, Radio
There's a whole bunch, but here are some highlights.

Dr. Lee with Bethany from Fox 40 at our office.

Empty vials of Botox injected by Dr. Calvin Lee
This container wasn't big enough for all the Botox vials.
Frequent Questions for Dr. Calvin Lee
What procedures do you do with Botox and Juvederm:
Dr. Calvin Lee's procedures with Botox and Juvederm:
Botox for: facial wrinkles "11's", crows feet, forhead, jowels, chin dimpling, excess gum show (teeth), nasal flare, migraines, headaches, muscle pain, trigger points, TMJ, neck bands, lines around the mouth, eye twitching, blepharospasm, hyperhidrosis (arm sweating), palm sweating, feet sweating
Juvederm & Belotero injections for: folds on the face, hand rejuvenation - including plumping, and vein removal, indented scar filling, nose reshaping, lip augmentation, under the eyes (tear trough), chin/cheek reshaping, lines around the mouth.

Some of the procedures listed above are considered to be "off-label" by the FDA. We feel that Botox and Juvederm are appropriate for these indications. Click this link to read more about off-label Botox and Juvederm usages.

What is your practice style?
Actually the question (or statement) goes something like: You seem too laid back and "friendly" to be a doctor. I guess this is a question because there's some disbelief behind it. I guess this is a compliment?? Not sure though. My style is laid back and friendly. Why not be laid back and friendly to keep our patients smiling. I think people should enjoy their visit and gain knowledge. I see that as my main purpose in our practice. I want our patients to look forward to visiting me (yes, and look forward to getting stuck with needles). I think if I have the potential of "hurting" a patient with a needle, I need to at least somehow make it enjoyable (maybe even with some humor, but definitely by being friendly). I enjoy a good laugh with our patients, and I love it when patients smile. I don't think I'm naturally an intense scary person - perhaps that's what people think of when then think of "doctor" or "surgeon".
The primary reason patients see me is to learn about what aesthetic medicine can do for them. Or more specifically, what I know about aesthetic medicine. I have my limits of knowledge too. I strive to learn more every day and I actually learn quite a bit from my patients - from what they know and what they like about the results after trying a procedure. My main job is to impart information - about risks, benefits, and what to realistically expect. I find many patients pushing me to do more, perhaps I'm on the conservative side. But each patient is different.
My next most important job is to try to see the results and expectations from the patients viewpoint. I call it "trying to get inside your head" - basically like "wearing your shoes" - but if we're working on fillers and Botox, I'm not usually injecting it into the shoes or feet (although that could be done for excessive sweating). My third most important job then is to perform a great procedure (for example, Acupuncture/Botox is a Jab well done..... um... never mind). There you have my top three priorities with info sharing being the very top priority. The "laid back" part is more about not rushing and not trying to act as "the boss." Rushing isn't good for communication, and really, acting like I always know what's best isn't for real. But I am very intense and uptight about maintaining safety and best results.
Why Modesto? Why not some big famous city to live in?
The short version of the answer would be: I came to Modesto, CA to be a broad based trauma general surgeon, and at the time, the large Kaiser hospital wasn't here either and the amount of work to be done here as a trauma and general surgeon was huge! Based on data, I was in the upper 90th percentile for the volume of work that I did in Modesto as compared to other surgeons in the USA. This was exactly what I had wanted at that time! My wife, Dr. Tammy Wu, Plastic Surgeon, followed me here, originally she was going to do a fellowship in microsurgery, but then plans got changed, so she came to Modesto with me and found that she liked Modesto and her practice flourished here. Thus we decided that Modesto was a great place to practice medicine. In 2006, I stopped taking trauma call for the hospitals and co-founded Surgical Artistry with Dr. Tammy Wu.
I really enjoy living and working in Modesto and having patients from Modesto and surrounding areas (ie. Turlock, Riverbank, Oakdale, Ripon, Del Rio, Escalon, Salida, Ceres, Stockton). I look forward to making Modesto great! My wife (Dr. Tammy Wu) and I (as Surgical Artistry) have been founding sponsors/supporters of the Gallo Center for the Arts, Modesto Symphony Pops Series, and the Surgical Artistry Modesto Marathon.
I get this question a lot (from my friends, from my patients, and sometimes from my family). I think it's a compliment meaning something like "you're too big for this smaller town, you should be somewhere bigger." Initially, I had dreams of going to a small town in Kansas and being a super doc in a very small town. I wanted to go to a place where there weren't many doctors - thus I could be very broad based (have many expertise and be useful). But I had to compromise because my wife has family in Los Angeles, California, and her family wanted her to be closer than Kansas. I settled for finding a "small" town in California. I initially thought I would try Reedley, CA and Selma, CA (near Fresno). But during my interview with the hospital there, I set a building on fire (if you want to know more about this - ask me!). I saw this as a bad omen, so I searched further away from Los Angeles and found Modesto!
I started work with the McHenry Medical Group as a trauma general surgeon. My wife (Dr. Tammy Wu - Plastic Surgeon) found a great job working at Sutter Gould. In 2006 we decided to join forces and create Surgical Artistry. At that time, I decided to focus my practice on needle related healing arts: Acupuncture, Vein Sclerotherapy, Botox and Fillers. I see injections as an extension of my surgical skills and duties.
And one more reason for "why Modesto, CA." I love a challenge to prove myself - such as when I didn't go to Harvard. I wouldn't be able to say "better than Harvard," if I had gone to Harvard (I don't know if I ever lived up to this challenge). Harvard, of course, is a great school, and perhaps one day I'll find a reason to go, but it hasn't been my style to go with what is considered the "top". I enjoy the climb to the top, and can't do the climb if you already start there. The challenge here in Modesto is to say we are better than Bay Area or better than Beverly Hills. I only get that chance if I go to a different town - such as Modesto (or somewhere in Kansas). Perhaps we will one day be known as better than Beverly Hills or Bay Area. It's a challenge I hope to continue to achieve every day. I do have many friends who are plastic surgeons in Beverly Hills and other big cities (ie. San Francisco) - please visit them if you do live in those areas (I went to school and trained with them while at Brown University and other wonderful medical training institutions). In the end, it is very difficult to compare practices, but we can always try to achieve improvement.
Do you still do surgeries?
Yes, I do some. I have recently done some hernias, breast cancer, and gallbladder operations. However, I no longer accept medical insurances; thus making it somewhat difficult to coordinate these operations with the hospital. Some of the hernia operations that I have done were in conjunction with my wife's cases (such as tummy tuck with umbilical hernia repair). I assist often in plastic surgeries, with my wife (Dr. Tammy Wu) as the lead surgeon. And I also assist regularly with a surgical pain specialist doctor who has a relatively large case-load with CNS pain pumps and nerve stimulators. The surgical assisting keeps me in the operating room. I do enjoy surgeries. However, to be good at acupuncture, botox, fillers, and veins, I basically had to give up 99% of my previous operating life. This switchover was a conscious decision in 2006. I used to log over 800-1000 surgical cases per year in general surgery which included some trauma and vascular surgeries. I believe that the average number of surgeries per year per surgeon across the US is a much lower number. I still maintain my board certification in general surgery. I am glad I have these skills and can bring them to my present practice with acupuncture, botox, fillers, and veins.
How do you fit in violin with your aesthetic medicine life?
I also have a hobby of playing piano in addition to violin. I am much better on the violin, but I enjoy both. I believe that aesthetic medicine is the application of science to create art. My belief in this is strong enough that we've named our practice Surgical Artistry. I think creating music allows me to be in touch with my creative and artistic side, which then translates from musical beauty to aesthetic beauty. And from a technical standpoint, I believe that playing musical instruments is a help to my dexterity in my surgeries, acupuncture, and Botox injections. In general, I don't have that much time to play music. I think I spend maximally 2-3 hours per week on it - but in the past I've done so much more with music. I think some of my past musical accomplishments have lingered to the present. I maintain a separate music website (search "Calvin Lee Violin" on Google). In addition to violin, I also sneak in some piano practicing. YouTube video: Chopin Minute Waltz Dexterity practice for Cosmetic Surgery, Calvin Lee
What are some other websites that you have made?
Actually there are really too many to list. I have made over 1000 web pages. I don't play golf like the other doctors - I just make web pages. If you don't show up for your appointment, I'll be sitting in my office waiting, and sometimes, this gives me the inspiration to make yet another web page. I have made the webpage for the first Breast Cancer Support group on the internet. My web pages have been mentioned in national magazines such as US News and World reports, and I believe I have made one of the first plastic surgery web pages ever in the US back in 1995-96.
---
Dr. Wu and Dr. Lee can be contacted via their office: Surgical Artistry.
Surgical Artistry. Tel: 209-551-1888
4754 Dale Road
Modesto, CA 95356
Located across Kaiser Hospital on Dale Road.
---

Brand new Botox/Juvederm page on Facebook

Follow us for future Botox / Juvederm injection announcements!
(This page is separate from the Surgical Artistry page on Facebook - which has over 1200 fans)
Disclaimer: Do NOT iron your face. It will cause damages. The picture above was done with the iron in the OFF position and was NOT plugged in.
You don't know how much trouble I got into with Dr. Wu (the wife) for getting "oils from my face on that iron." Therefore, don't get in trouble at home either.
(209) 551-1888
Located across from Kaiser Hospital on Dale Rd: 4754 Dale Road, Modesto, CA 95356
Web Design by Calvin Lee, Modesto, CA
Dr. Calvin Lee on Google+